The life quality for any civilian or resident is majorly determined, not by the size or quantity of properties but by the comfort which the resident enjoys.
Pests are factors that weigh heavily on the amount of comfort enjoyed by residents.
They are generally destructive both to health and to properties and that is why we have a team of professionals to take care of any pest problems that may arise in your various homes, across Australia.
Although there are quite the variety of simple traps and DIY hacks all over the internet, to properly eradicate certain pests from your homes, most of these hacks are either specific for temporary results or the pest situation too severe for a basic hack.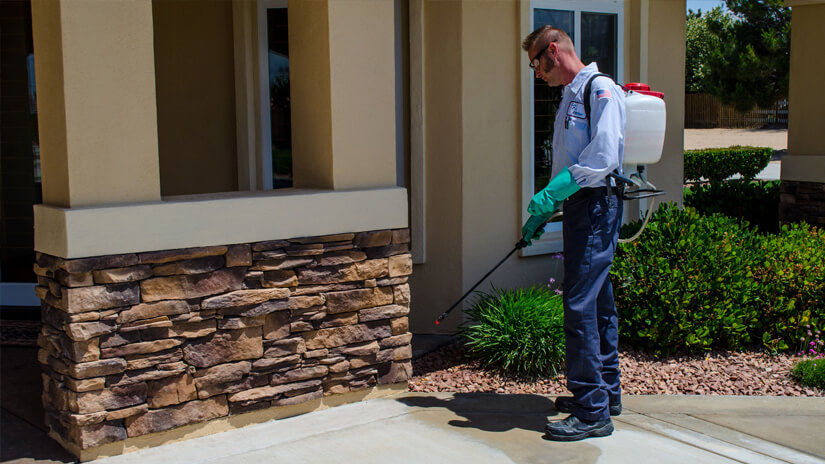 Fortunately, its never the end of the road and there is no necessity to call an exterminator as we will conveniently and efficiently handle whatever pest infestation or barrier requirements you might have.
However, if there is a need for more information about what really is at stake and why you might need Residential Pest Control services, then read on.
Why Residential Pest Control?
Ordinarily, most residents see pests as a superficial disturbance, of which they are. However, that is not the entirety of their activities in your home.
Most pests are disease vectors, while others are simply physically damaging as they pose a high amount of health damage risk as well as causing a severe amount of pain if they attack you or even your pets.
Not only this, but they also have a knack for causing imminent structural damage to your homes, damage, that is usually unnoticeable to the untrained eye and gradual but surely, destructive.
We believe that this access of pests into the home is dangerous and their infestation of homes is not right and as such, our team of experts is fully equipped, not only to eliminate these pests from your home but also to proffer professional advice on how, exactly, to rid them of their access into your homes, blocking all entryways and addressing the root causes.
Also, if your home is not infested or having pest problems, it would be safer to obstruct any possible advancement of pests into your home, thereby detecting a small pest problem, if any, before it turns into a big problem.
Thankfully, our team of professionals has specialised in that also.
Expert Pest Control Services for Your Homes
The variety of pest control services we offer is, obviously, of quite the wide range and it generally encompasses all pest problems that are plausible to residents in Australia. They generally include;
Termite Inspection, Treatment, and Barriers
Generally, they are deterrents damaging to your properties and are actually capable of bringing down an entire building if left unattended to.
Whether the termite problem is already existent or you would like to prevent a possible infestation, we have you covered and are fully equipped and capable of putting them in their place, which is out of your home.
Insect Control
This consists of a wide variety of pests which basically includes, fleas, flies, ants of various types, cockroaches, wasps, bees, mosquitoes, bed bugs and so on.
They are majorly dangerous to health as most of them are disease-carrying vectors and have a really nasty bite or sting. The various tips and hacks on the internet to take care of insect infestation problems in your homes are majorly for only a short period until another invasion occurs.
Professional advice is the way to go with because it is conclusive and quick. Our team of experts will ensure that insects are never your problem because of our in-depth knowledge of their behavior.
So, we will apply that knowledge, inspecting your home for possible hideouts and immediately eradicating them quickly and efficiently.
Other pests
The basic summary of other, common household pests includes rodents and mice, snakes, silverfishes, maggots and spiders to name a few. All of these pests pose a health risk and are, generally, annoying. So, we aim to gift back to you your comfort by making sure these pests are not your problem.
How we conduct our pest control services
Since you are supposed to be the recipient of our services, it is good that you have a general overview of what we do and aim to do on all our visits to your home.
Inspection
The first step to take for us is to meticulously and comprehensively assess all areas of your home for evidence of a possible pest invasion.
This will include your basements, attics, garages and generally, all living areas.
We will also try to take note of and inspect all possible entry points for pests in your home and make sure they are sealed.
Treatment
In the case of an infestation or spotted pest activity, we will develop a unique pest management strategy that will effectively befit your home's situation and feel comfortable for you.
This is basically because all houses are different so what works for one might not work for another and also because some methods of treatment might turn out to be uncomfortable.
Also, all products and plans we will be making use of are all directed towards pest, so, there is no need to fear it affecting your family or your pets.
Monitoring
After a comprehensive process of the management plan being successfully operated, we will follow it up with brief inspections, in your homes, that will see to it that these problems do not return.
This will also see us create or enhance barriers against any of the previously listed pests accessing your homes again.
Domestic Pest Control services are meant specifically and majorly to restore your comfort and peace of mind that might have been dangled due to an invasion of pests or unrest from a possible infestation.
However, there is no cause for alarm as our professional team will have to ensure that the dream of having your pest-free home, becomes a reality.