\
Sunshine Coast is home to Australia's most luxurious and attractive tourist locations. An indispensable characteristic of a holiday destination or tourist centre is the quality hotels, restaurants, and commercial institutions. However, this article is specific to hotels and motels.
Being at the top or at least competing with the top in the tourism industry, we understand that hotels and motels must have an impeccable hygienic status in and around the establishment. This is something that pests seem to hate and will do anything to destroy.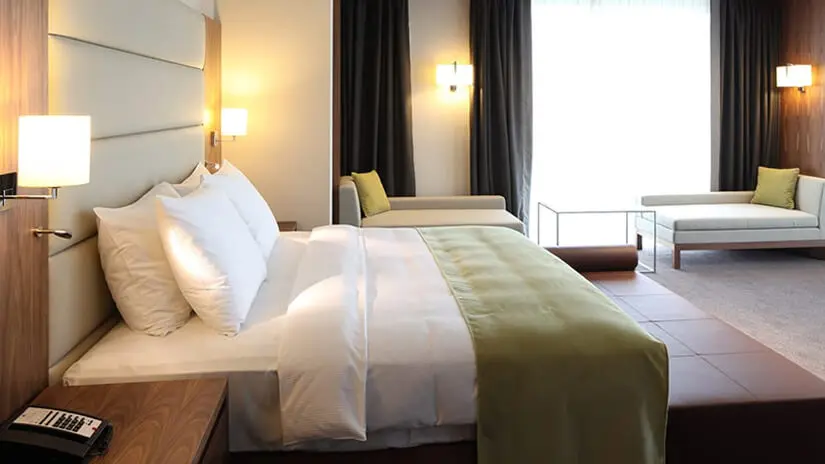 Fortunately, there is a far more effective solution than the maids regularly using insecticides and their likes, which is with professional assistance.
Our company has put together a large team of experienced, licensed professionals that will ensure your hotel or motel interior and exterior environment is completely pest-free and follows the precise industry regulations for proper hygiene.
Why are pest control services imperative for hotels and motels?
Some hotel or motel owners feel that the effective method of keeping out pests from rooms and the entire premises is to follow through with good hygiene tips and use effective insecticides and their likes.
Although this method is good, it cannot be compared to how well a professional company offering pest control services will keep out pests from in and around your hotel or motel.
Also, if there seems to be an unexpected infestation, waste no time contacting us to eliminate and put the pests in their place, which is out of your hotel or motel environment.
However, there are a few other specific reasons why you need expert pest control services for your hotels or motels;
One bad review from a customer c, therefore it is expedient to have us professionals work on or inspect the rooms and environment to ascertain pest-free premises.
Pest infestations will spread out quite quickly, so regular inspections from professionals will help.
An unnoticed pest infestation can bring about significant damage to the property.
If the pest infestation is observed, government health departments will probably penalize your business with a fine or even a closedown order.
All these reasons are more than enough reasons to get professionals for your pest control requirements. Our company aims to deliver reliable, quick and effective services to any sized hotel or motel across the sunshine coast and at affordable prices.
Popular Suburbs