Pest control can turn out to be quite challenging in warehouses due to their susceptibility to pests.
Ranging from the possible cracks, dark corners, crevices to the availability of sustenance in terms of food and shelter for pests, the natural buildup of warehouses make it a conducive environment for pests to breed and multiply. Aside from their annoying nature, some pests actually pose lasting damage to the property as well as health.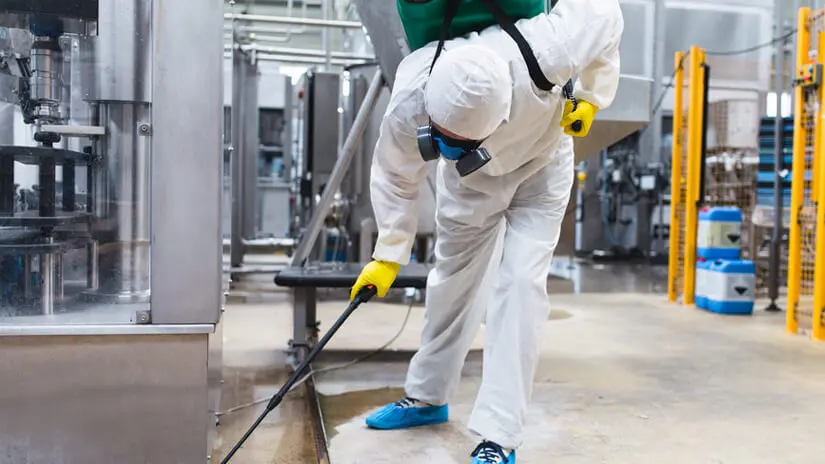 For these pests to be efficiently eradicated, being compliant with good hygiene is helpful, but professional pest control will give you assurance and peace of mind.
Our drive to assist you with pest control services is second to none.
We are committed to delivering reliable, affordable and discreet pest control services that guarantee a pest-free warehouse.
Pest Problems in Warehouses
A few pests seem to be regulars in warehouses, but it is mainly dependent on the products stored in the warehouse.
Rodents
These are one of the major problems for warehouses as they are attracted to almost anything they can gnaw on, including fabric, food containers and foods, electrical wiring and a lot more.
Generally, their foreseeable course of action is to create health damage risks and destroy important items.
Fortunately, our technicians are skilled in inspecting for and eradicating, if any, rodent problems.
Flies, cockroaches, and other pests
The variety of pests that can find comfort in your warehouse and, as such, breed in it is dangerous to both business and health.
Discussing them is important but more importantly, whatever pest problems you might have in your warehouse across Sunshine Coast is no match for our team of experts that will make use of efficient inspection, elimination and observation protocol to ensure all pests are eradicated and their entry points or cause, sealed and discontinued.
Why choose professional pest control services for your warehouse?
Knowing that you are a busy business person and are cost-conscious, your original choice of pest control method might be handling it yourself.
However, it is not the best. This is evident because our staff is licensed and experienced individuals, skilled inefficient methods of tackling commercial pest control problems in general, warehouses included.
The safety and benefits of having pest control, especially professional pest control, is vivid. We are proud to say that all requirements you have concerning pest control will be fully met by us quickly and efficiently.
Popular Suburbs