The major type of beetle most residents in Australia are accustomed to or know about is the ladybug.
However, weevils have been shown to be the most populous beetle in Australia. Most people tend to classify the most of such pests under the name "insects", whereas, they are quite different and might not be causing physical harm to you or your loved ones but more likely, to your properties, especially as commercial work in relation to foods.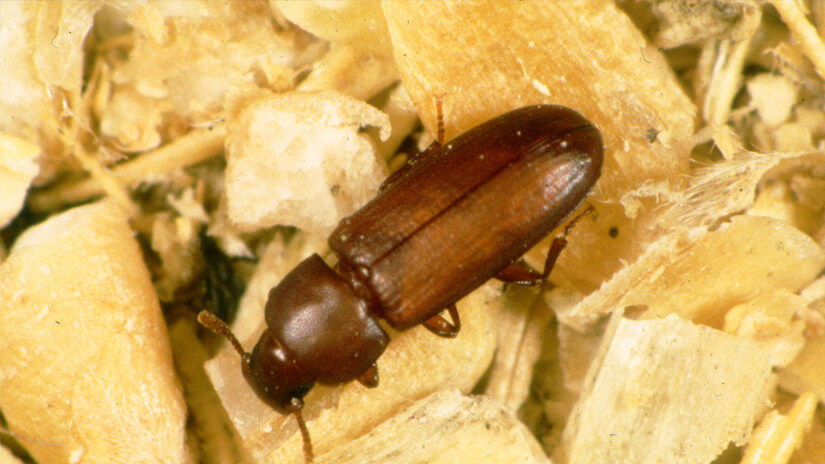 Australia has been shown to house a variety of different species of weevils that include; Botany Bay Weevil, Elephant Weevil, Black Vine Weevil and a number of other ones.
Everything you need to know about weevils
Every bug or insect can be recognized by one or more distinguishing characteristics and for weevils, they are more times than a few, misidentified with cockroaches.
Even with their similitude to various bugs and insects, you can identify them by their wings. They have two pairs of wings located at their front and rear respectively with the frontal wings, covering up the rear wings.
Normally, weevils would be found to live on or around; the soil, animal remains, muddy areas etc.
However, during winter seasons, they are then found to move into buildings and are located in places like sofas, couches, beds, carpets etc. while staying close to sufficient food sources like fruits, grains, seeds etc.
It is not necessarily easy to spot weevil eggs, so, you might not be able to predict an infestation before it occurs.
While they are not necessarily dangerous to humans, they are nuisances and can render ample packages of food inedible as well as how unsightly they are when they infest homes in their great numbers because of their high speed of reproduction.
Therefore, professional pest control from us is the way to go if any concerns of weevils are raised in your home or business.
Popular Suburbs