Pests are an absolute nightmare for any company or industry, more-so, for food manufacturing and processing industries.
The obvious requirement for good hygiene cannot be overlooked as it is of foremost importance to maintain a significantly low level in contamination of any kind.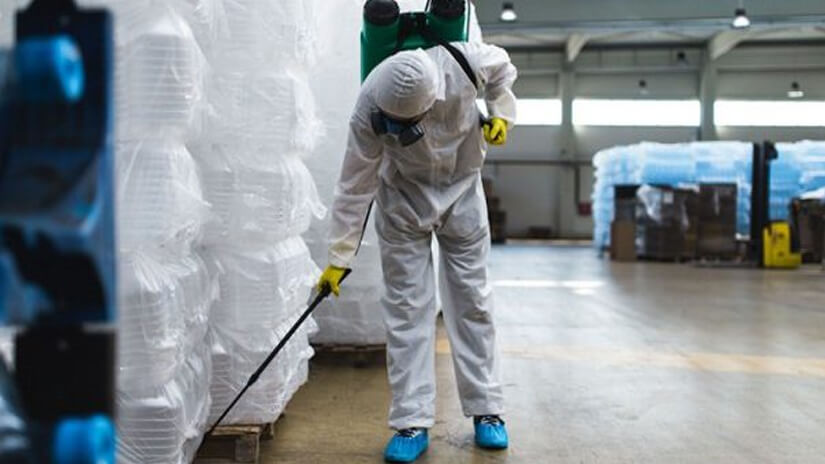 So, if you are reading this, it probably is because you are in need of a professional solution to whatever pest problems you may be encountering in your food processing industry.
Fortunately, we offer these professional services and our reliable staff will ensure pests are eradicated or shielded from your business premises.
Common Pests in Food Processing industries
Cockroaches
These insects are common for being anywhere you can find human be. Aside from their unsightly nature, they are also recognized for their ability to transmit terrible diseases and illnesses like tuberculosis, salmonella, hepatitis among other diseases.
Our professional staff will approach these pests with experience and efficiency as not only will they make use of non-destructive, effective products and equipment to eliminate the existing cockroaches, but they will also make sure to seal any entry points these pests use in accessing your home.
Rodents
These pests are also known particularly for their ability to transmit disease but even more for their will to consume and contaminate anything ranging from rubber to edible foods.
Our professional staff are not wavered by their presence and will inspect your environment in order to block all pathways for rodents as well as effectively eradicating them from within your building.
Other pests
Depending on the kind of food being produced and the environment which the factory is located, various pests can become attracted to your industry and, therefore, cause significant damage to it.
Thankfully, our staff are versatile in the pest control faculty so, whenever you have pest problems of any kind, do not hesitate to contact us.
Why choose us for your industry's pest control and management?
The need for professional assistance as it concerns pests in your food processing industry has been vividly highlighted, however, if you are to choose from the various available pest control services available for you, it can be difficult.
Allow us to make that decision simple for you with our convenient, expert services.
Our staff is all licensed, experienced experts in pest control and we realize how a disruption in your daily activity can cause losses for you.
That is why our services are optimal as we offer discreet and convenient services that can ensure you get back to work as quickly as possible with a flawless pest control job delivered to your property.