You may have observed some spider webs in your attic and basements or maybe a few cockroaches moving about in your kitchen at night.
Cockroaches are pests and they should not be overlooked as they can, first of all, deteriorate your home's structural condition as well as progressively be the causes of various health worries.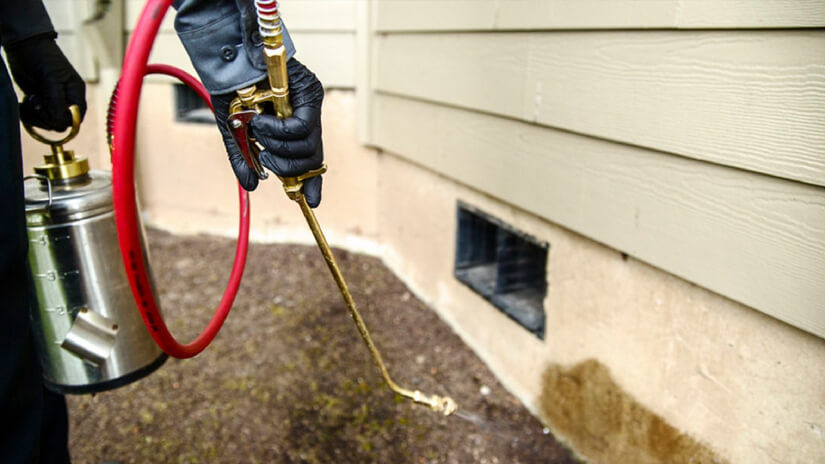 The simple methods of prevention and treatments of the majority of these pests can be applied by you to relieve you of stress and worries.
What to do when you want to keep your homes pest-free
Some situations do not necessarily require professional pest control and treatment services, therefore, here are a few professional advice and tips, you can make use of, to keep out pests and eradicate them if you can.
If you are having problems with birds nesting in your roof, you should survey the roof area for broken roof tiles but also making sure food isn't left unattended in your yard or generally, your home's exterior.
Trim out and avoid tree twigs and bushes coming in contact with your homes or shading the sections of the roof. By doing this, you effectively block out an entryway for ants, termites and its likes from your homes.
Rats, roaches, wasps and its likes are usually attracted and found in dark and unhygienic areas, therefore, it is effective to make use of waste bins with fitting lids to keep them away.
Crumbs and food scraps should be always cleaned off from everywhere in your homes as rodents, flies, and ants are attracted to the garbage.
Check about your homes for any holes or gaps in the floor, roof or walls and close them off immediately in order to keep wasps and termites away.
In a case where the pest problem persists or you wish for professional help alone, do not hesitate to contact us for your pest treatment issues.
What will we do to control and eradicate pest from your home?
In order for you to be very well informed of our services and what to expect, here is a summary of how the threefold steps we will take to returning your comfortable residence back to you.
Inspection and Exclusion
This step will see us thoroughly survey your homes for signs of pest infestation and possible entry points. We will then proceed to close up these gaps and end their breeding in your homes.
Treatment and Eradication
This step, as the name implies, involves us completely exterminating the observed pests from your homes with our advanced technological equipment, together with chemical and non-chemical means that have been suitably arranged, specifically, for your home.
Monitoring and Regular Observations
This is done after all the extermination as been undergone and your home is now safe, we will now be regularly checking up for a while, according to your digressions, to ensure the pest problems do not return again.
If you are wondering about why you should contact us then it is quite simple. Most of the DIY and home pest control tips are temporary and sometimes, inefficient.
That is why, here, our priority is your satisfaction and we aim to achieve that with the help of our expert and experienced staff, who will ensure that all your residential pest treatment requests are met.
Popular Suburbs