There are numerous suburbs on the Sunshine Coast. These suburbs are filled with many factors that make them a great vacation spot, tourist centre or just a great place to live.
However, for both businesses and residents, there is something that always tends to try and make your stay in these suburbs or any other place in the world a nightmare, which is pests.
Pests not only irritate and cause damage to the property as well as damage to a reputation for businesses, but they also tend to carry dangerous diseases and deliver painful stings or bites that may be life-threatening.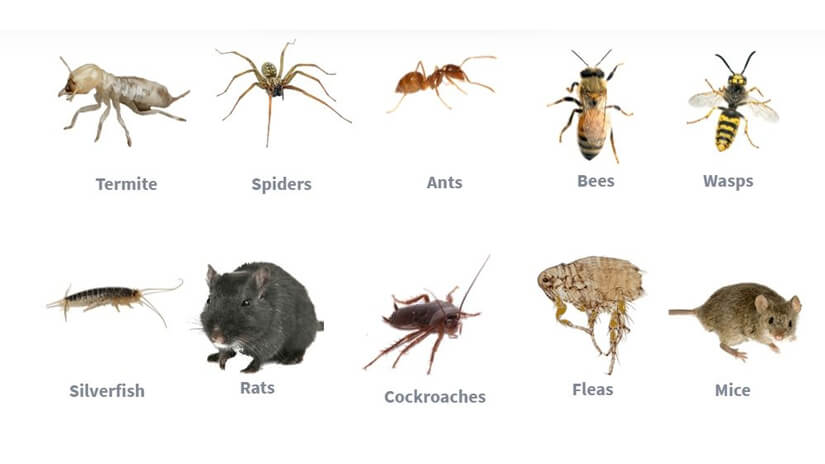 To get these pests to stop destroying their household items, products, and the like, most people make use of tips from the internet and pesticides. Still, either the control method is not efficient enough, or it is only a matter of time before the pests come back.
It takes a good amount of experience and knowledge to provide a long-lasting solution to pest problems, and that is exactly what our team of experts have.
They've been duly trained and equipped to handle whatever pest issues request you could have in your business or residential home across the Sunshine Coast.
The areas we serve are basically the towns of Sunshine Coast, but for you to have more information, here is a list of some of the major suburbs we serve and how our pest services can help.
Buddina
Considerably close to the ocean with a long stretch of beaches, Buddina is a great place for a vacation as well as for living. This is great for hotel owners, restaurants and other commercial properties, but what will be a real predicament would be pests in your commercial property. For you to be guaranteed a completely pest-free environment in your commercial property and residential homes, give us a call as soon as possible.
Meridan Plains
This town is not densely populated and is considered perfect for growing families. This town, just like any other town, is not exempted from the menace of pests. The different commercial properties and the residential buildings, if not already treated, need to be visited by professionals to eradicate and set up barriers to keep out dangerous pests from harming your family or your customers.
Castaways Beach
As the name implies, this town is majorly loved for its beach. It is, nonetheless, a small, family-friendly suburb, and it is close to several amenities like restaurants and shopping centres. This town's residential houses and commercial properties and its neighbouring towns need to be efficiently kept from pest attacks and breeding. So, contact us for your professional pest control services to inspect and eliminate any existing pests from the source.
Alexandra Headland
It has been commonly recognized as a place with everything a tourist or a local could want, like schools, parks and reserves, shopping centres, hotels, and a lot more. All of which require to be kept free of pests, which is the purpose we're here for. To help you with any possible pest problems in Alexandra Headland.
Woombye
This town is mostly recognized for the ambience it gives off and the fact that its position in the Sunshine Coast makes it close to everything you may need. There are beautiful mountainous views, but its location also means it's a great location for pests to breed. Although the management in the town takes care of the environment properly, it is safer and more economical to have our team of experts inspect your property for pests and eliminate them, if any.
Noosaville
Commercial properties require more attention from professional pest control companies for obvious reasons, and that is something Noosaville has in surplus. Noosaville is a holiday destination so, it has quite a variety of commercial properties, ranging from restaurants to boutiques and everything in between. So, contact us today to guarantee your property is pest-free.
Aura
This city is considered to have quite a bright future, but as a landowner here or a business here, the last thing you would want to have is potential tenants and customers noticing pests that could harm them in or around your property city still small. Our team of experts will guarantee you do not face such a problem by efficiently getting rid of any existing pests and providing specific advice on how to ensure they do not return.
Caloundra
From recreational facilities to supermarkets, this town is full of places that need to keep from being tainted by pest presence of any kind. Traditional techniques won't do. Our licensed team of pest control experts work in any commercial or residential building of any size, and they will ensure pests are eliminated not to find their way back again.
Maleny
This town actually provides an almost perfect environment for some pests to breed. However beautiful it is, it will be ruined if there happen to be some pests harmful to humans and properties alike.
To have long-lasting solutions for pest problems, you should give us a call and see us give you back your peace of mind as it concerns pests in your home or business.
Other suburbs we serve to include;
Aroona
Bald Knob
Battery Hill
Beachmere
Beerburrum
Beerwah
Bellara
Bellmere
Bells Creek
Caboolture
Cape Moreton
Coes Creek
Donnybrook
Godwin Beach
Kiamba
Kunda Park
and basically all the suburbs throughout Sunshine Coast.
Properties that have not been treated with specific control resources and methods are open to dangerous pest problems.
Therefore, within your reach, you should have professionals you can trust to deal with any foreseeable or existing pest problem in your home or business. Our company is geared to achieve just that.
So, if you are anywhere throughout Sunshine Coast and your commercial property or home requires pest control, do not hesitate to contact us for your safe and efficient pest management services.