In past times, people have usually used repellants to deter termites access into their homes or commercial properties.
However, termites are adept at finding new entry points, which they will surely use in setting up a colony.
Fortunately, there is something called a 'termite barrier' that homeowners and business owners can use, through installation from an expert, to keep termites away.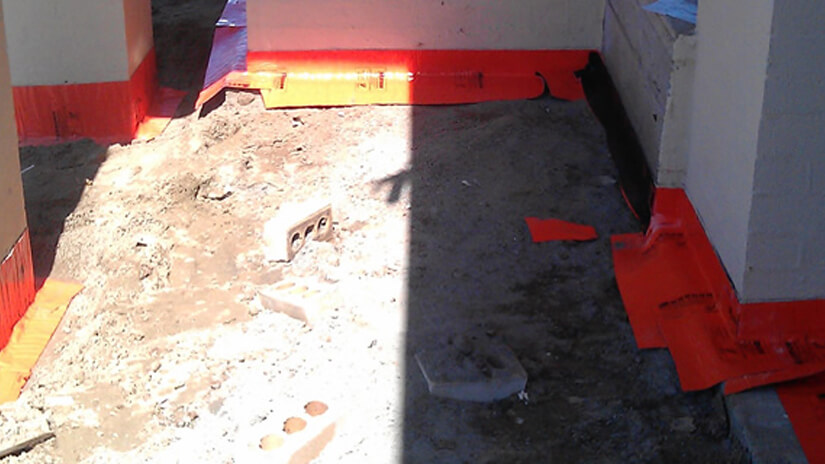 Termite barriers are materials, either physical or chemical and generally applied before or after the building construction that has been designed to act as a hedge that effectively keeps out termites from both entering your property and building up a nest in your property.
Thankfully, we offer these termite barrier installation services to ensure your homes and commercial building receive our long-lasting and complete termite management prowess.
Types of Termite Barriers
There are two major types;
Physical Termite Barriers
Usually, termite barriers act as moisture layers. They are majorly comprised of thin sheets placed on a concrete slab right before a building's construction, and this is because of the subterranean nature of termites, attacking properties majorly from their foundations or through walls.
Physical termite barriers are like that but are usually implemented while construction or renovation is ongoing.
As such, we are fully equipped with all equipment and tools and experts in the usage that will provide preventive measures against termites and keep them away from your ongoing renovation or construction property through effective Physical termite barriers.
Chemical Termite Barriers
This type of termite barrier, as the name implies, involves the use of chemicals or, more specifically, termiticides that will both kill and keep away termites from your property.
It is used by applying the chemical in the soil and about your building's foundation.
It is generally recommended for homeowners and business owners who would like to have a long-term termite solution as it is known to be capable of being in effect for up to 7 years.
Our skilled professionals are experienced in doing this and can find ways to apply the chemicals in complicated spots like tiled areas.
Also, you wouldn't have to worry about the chemicals affecting you in any way as the chemicals we make use of are all non-destructive.
Termite reticulation barrier systems are analogous to chemical barriers. Still, the application differs as the chemicals are then applied using a hose or its likes with a bunch of small, punctured holes.
Why Should You Choose Us for Your Termite Barrier Requirements?
If you have termite infestation problems or want to take preventive measures against them, it is clear that termite barriers are an effective strategy for solving the problem.
However, it would appear that not all termite barrier installation services are the same. Allow us to deliver our professional and experienced services to your properties in installing termite barriers.
So, ensure to contact us if you want to have an effective, hassle-free and discreet termite barrier installation in your home or business premises.
Popular Suburbs