We are fully aware that it can prove to be difficult for you to, first of all, discover some pests hiding spots and also quite troublesome to get rid of them.
They pose a gradual but certain danger that can affect both your health and your property, negatively.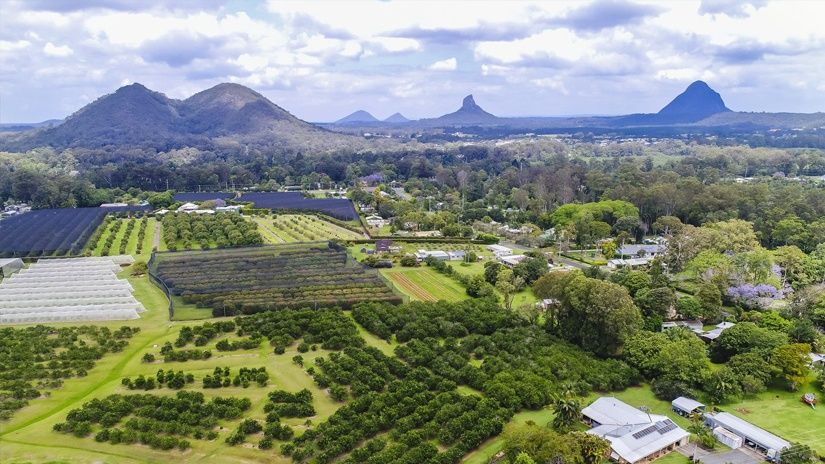 We have been the Beerwah Pest Control company locals trust most since 2014, that's why you can feel safe using Sunshine Coast Pest Control.
This is why we have been able to put together a comprehensive team of specialists, with knowledge on a variety of pest control services which are listed below;
The team at Sunshine Coast Pest Control is commited about providing top quality services & unbeatable products at the lowest prices, Our team also offer pest control to other local areas such as: Maroochy River, Yandina, Birtinya, Kidaman Creek, including, Forest Glen. Contact the team today. As locals our team can be there in no time.
Rodents and Mice Control
These pests are a major problem for businesses and homes alike, across Beerwah and beyond.
The basic trap setups are effective but only temporarily, till another comes and an infestation occurs. They spread diseases and viruses as well as causing damage to properties in buildings.
From an honest analysis, it is actually best to call on professionals to eradicate the problem efficiently and long-lastingly.
This is where we come in with our staff who expertly inspect the environment to figure out the origin of the rodents and mice problem as well as agreeing on a comfortable and suitable next course of action to solve the problem.
Insect control
This obviously goes over an incredibly wide range that includes; cockroaches, fleas, flies, bees, wasps, bedbugs, termites, mosquito to name a few.
All of which can cause an immense amount of damage to both your health and your property, anywhere in Beerwah. They tend to be in hidden places or come in large numbers but, in essence, they are dangerous and eradicating them is not an easy task for some.
With us, however, there will be no need to worry as we apply a very trusted and practical approach to solving these insect problems and it entails; inspection of the environment to figure out entry points, signs of infestation and hiding places.
Identification of the specific variety of insect, implementing a plausible strategy to solve the problem, effectively and monitoring the environment for a while to ensure efficiency and peace of mind.
Snake Removal
For many, these slithering creatures are quite scary and unsightly but most of them are actually quite harmless. That does not, however, matter as having a snake or snakes around your home or business.
In Beerwah, is not exactly a comfortable situation to be in and the possibility of a venomous snake being the one you want to be removed is also there.
It is therefore important to contact a professional to handle the problem without risking your well-being. We aim to restore your comfort quickly by taking care of that snake problem effectively.
Termite Barriers & Control
Termites can cause a load of damage to your home, and are simply not great to get, they can be undetectable until the later stages of damage. Termites can also deal an unbelievable measure of damage to your homes and commercial building.
By calling the support of our termite Control & inspections, You will be taking the move to finally solving your probable termite infestation.
These dangerous pests can take an entire home down. Staying safe from a termite infestation would be best.
This is why our local team provides termite inspections. Our team thoroughly & accurately go through your home or business for signs of white ants.
After your inspection has been completed, In the case of no evidence of an infestation, Sunshine Coast Pest Control will provide you with an effective termite treatment plan.
Maggot Control
These small, white, worm-like pests are naturally unsightly and usually develop in unhygienic regions of a house. They pose a large amount of danger if they get to contaminate your foods and you ingest them. It is best to stop them before it gets to this level and we are the right people for the job.
These pests are small but we will be able to detect them wherever they are developing and eradicate them effectively. Also, we will provide you with professional advice to keep them away from your properties, all over Beerwah.