We have come to learn when it comes to our line of work that out of sight, in this case, is not necessarily out of mind.
The insects, rodents and other destructive pets in your home might be causing some unseen havoc on your property and, even most times, to your health.
This is where our effective pest control family-friendly services come in.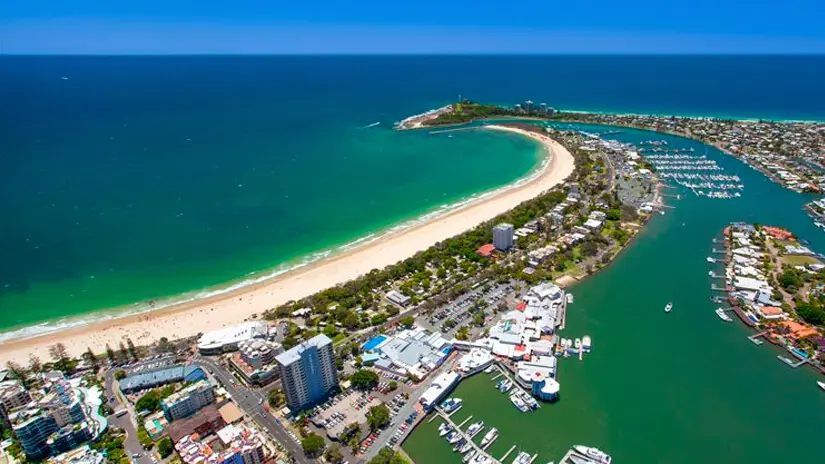 As the pest control, Sunshine Coast company residence has trusted for years, we hold a strong reputation and thus, provide superior pest control services to locals.
As a locally operated business here on the Sunny Coast, QLD. We take pride in our community, your homes, and your businesses. We ensure they remain operational throughout the pest inspection and management process.
Proper health compliance within Queensland is important to us, so we take all safety measurements to protect our team, your business or your family and pets.
There is no need to call an exterminator wherever you are in the Sunshine Coast as we offer a wide range of comprehensive, professional and immaculate inspections, treatment and recommendations for various pest problems you might have.
We're the Sunshine Coast Pest Control company of choice since 2014 and continue to offer 5-star customer service, friendly local advice, and affordable prices.
Sunshine Coast Pest Control is passionate about providing premium quality services & unbeatable products that are affordable and safe. Our team also service other suburbs like Obi Obi, Caloundra, Little Mountain, Kunda Park, and, Beachmere. Phone Sunshine Coast Pest Control now. We're actual locals, so our team can be there in no time.
The following are a few of our comprehensive services performed by our family-owned quality pest control business.
Termite Pest Inspection
Termites are quite the pests, and aside from the fact that they tend to be undetectable until very late, they also cause an unbelievable measure of damage to homes and commercial buildings.
With the help of our termite inspection services, you take the first step to efficiently solving the probable termite problem.
The pest control Sunshine Coast has been waiting for is here. A high-quality, low-cost alternative solution to safe pest treatment is provided to locals. Contact us now for a no-cost, obligation-free property inspection.
Termite Pest Control Treatments
Proper termite control is vital to the protection of your home, termite control and management comes in many shapes and forms, so it's important to speak with one of our local experts for complete termite inspections.
After the inspection process has been completed, our professional pest management experts will provide you with a full report of costs, estimates, and timeframes required for complete termite management.
If there seems to be evidence of an infestation, then we will provide you with an effective termite pest treatment plan for complete termite protection, tailor-made for your home.
We also offer our termite services to homes already experiencing an infestation.
Termite Control Sunshine Coast
In the case of no trace of infestation, it would be best to prevent such a possibility by using termite barriers as a means of termite management to protect your home or business.
Whether it is chemical or physical barriers, we will develop preventive measures for your home or business place to block all entry points and make sure termites are never your problem.
To ensure our professional pest control services are done to the absolute top level and ensure that our termite treatment lasts, we use only the best products.
Our termite management plans guarantee the complete termination of white ants.
Ant Control
Ants are a difficult type of pest to control, and come up with unique pest control solutions.
They infest in great numbers, and controlling them is usually continuous.
Fortunately, we are fully capable of putting the ants in their place, which is out of your homes and business places, anywhere on the Sunshine Coast.
Bed bugs treatment
Bed bugs are a bothersome lot, and they are potentially harmful to your health.
If you are on Sunshine Coast and you have noticed or been alerted of a bed bug infestation, you do not need to worry as we will develop strategies based on the seriousness of the problem.
Bees and wasps
With nests usually found in walls or attic spaces, wasps and bees are terrifying and dangerous.
Fortunately, one of our various specialties is controlling these stinging insects.
Inspecting and controlling a bee or wasp infestation is guaranteed for customers throughout Sunshine Coast.
Cockroach Control
Aside from the various diseases cockroaches carry, they are generally one of the most loathed insects to ever exist.
However difficult it may be to the untrained eye, your hopes for a cockroach-free home are absolutely within your reach with our services.
Flea control
Fleas usually find their way to your home by attaching themselves to your pets and other animals. It's important to use safe, family-friendly pest spray to remove them completely.
This will put you in direct danger of an infestation from these pests whose bites can cause severe swelling and itching, among other things.
Our services are geared towards making sure you don't have to worry about this as we come up with a comprehensive strategy to tackle the flea problem and end it effectively.
Flies control
Aside from the unsightly nature of flies that can both embarrass you at home and harm your business reputation, they are also capable of carrying diseases like salmonella.
We are, however, capable of taking care of the problem by a comprehensive process that entails; inspection, identification, treatment recommendation and finally, monitoring.
Silverfish Treatment
If your home has already been infested with these pests, you must already know that they prefer being in dark spaces like basements and attics and their preference for clothing and paper.
For these pests, DIY hacks are only temporarily effective.
It takes an experienced professional to properly develop a unique strategy for your home, which is what we offer.
Spider Pest Control
Spiders get through to your homes in various ways that don't need an introduction.
Although most spiders are quite harmless except for their bothersome webs, some could deliver really venomous bites that require immediate medical attention.
To save yourself the risk of this, our team of experts will effectively set up elimination and removal strategies based on the severity of the infestation.
Rodent & Mice Control
Considered to be one of the major issues of many homeowners worldwide, rodents are dangerous to health and property alike.
The damage they cause is massive, as you must already know.
However, with us at your service, these rodents and mice are going to be controlled and removed from your home with efficiency and the topmost possible speed.
Snake control
Do you have snakes in your garden, home or in some rocky area around your house?
There is no need to worry; although there are many venomous snakes, there is also a high chance they are harmless. However, it is not such a comfortable feeling, having snakes around.
That is why our pest control services also contain control strategies to either remove or eliminate snakes from within your environment, according to your preference.
Maggots
Although abhorred for being unsightly, these white, worm-like insects can be quite dangerous when in large numbers.
They get to develop through unhygienic regions in your homes.
However, through our expertise in pest control, we will be fully equipped and capable of exterminating these pests effectively and preventing a reoccurrence of an infestation.
Mosquito
These frustrating pests are famous for the wrong reasons as they tend to cause quite the damage to your health accompanied by an awful bite.
Usually situated outdoors, they tend to make the outdoors quite uncomfortable, have your pest control done by a leading Sunshine Coast pest control provider.
They are still no match for our professional pest control services. Our experts will work with you to develop methods to effectively exterminate them from a wide variety of methods and according to your preferences.
For your locally operated business experts, contact us today. Our emergency pest inspectors can be at your door in no time.